TENTS MAKE THE BEST PARTIES!
TENTS MAKE THE BEST PARTIES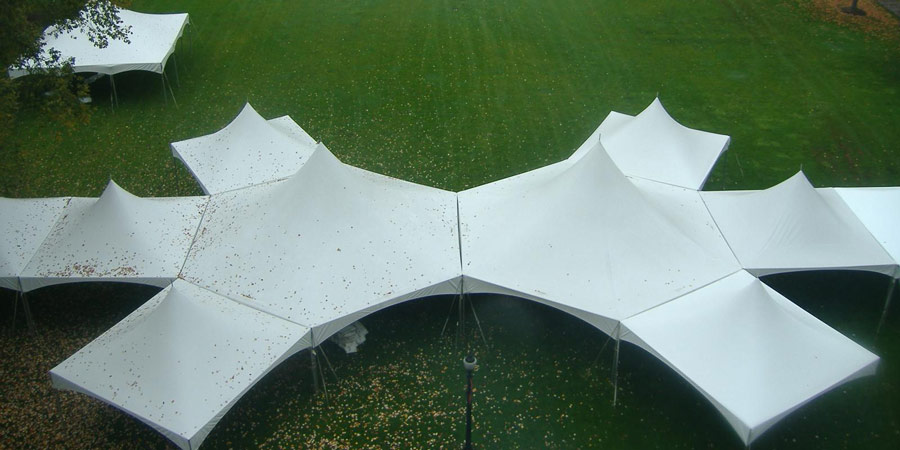 They are both glamorous and functional presenting your guest with something extraordinary and exciting. You and your guests will fall in love with the majesty of a decorated high peak tent. With the right touches, a wedding tent is absolutely stunning. Tents are perfect any time of the year offering shade, or protection from the cold and wind. Designer window walls can be added to our tents for additional protection and/or privacy.
Designer Tip: Adding drapes to the tent legs will bring a level of elegance and sophistication to the look you are wanting to achieve. They make a huge difference to the overall look and feel.  Cost is $20/pole.
Our high peak tents can be used stand alone, but are also designed to match up together to create large, yet distinct areas. These options allow you to have food service under one tent while other aspects of the party are under the different tents such as tables and seating, band, dance floor, photo booth, etc..